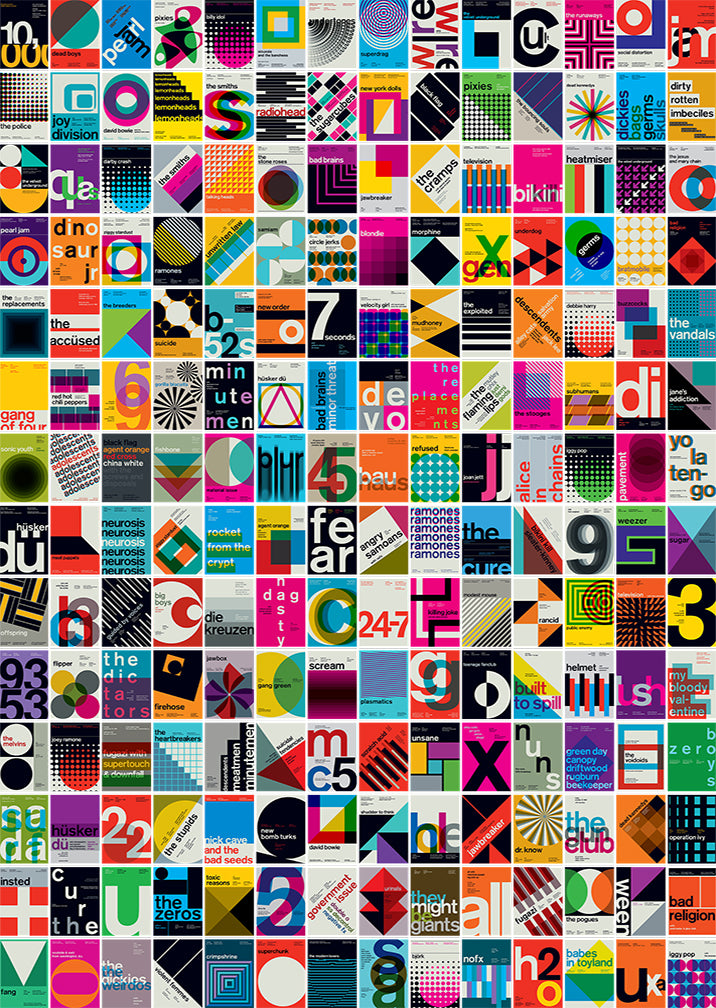 Swissted Poster Grid, 1970-1999
Get 196 Swissted poster designs in one glorious print. An eclectic range of bands including New Order, The Replacements, Dead Boys, Television, The Smiths, Ramones, Blondie, The Cure, Bad Religion, Jawbreaker, Devo, Agent Orange, The Velvet Underground, Wire, Dead Kennedys, Radiohead, The Jam, Sonic Youth, Generation X, The Runaways, The Cramps, Bauhaus, Ziggy Stardust, Iggy Pop, Bad Brains, Public Enemy, Bikini Kill, Pixies, Helmet, The Sugarcubes, Morphine, Pearl Jam, David Bowie, New York Dolls and many, many more!
Museum quality Epson print on enhanced matte cover stock, and printed with archival inks—these are the most vibrant prints you'll ever see! 
All posters float in a quarter inch white border. 
All measurements are in inches.
Posters ship within 1-2 days of receipt of order.
We've shipped thousands of Swissted prints around the world with a 100% customer satisfaction rate.
For Shipping Rates